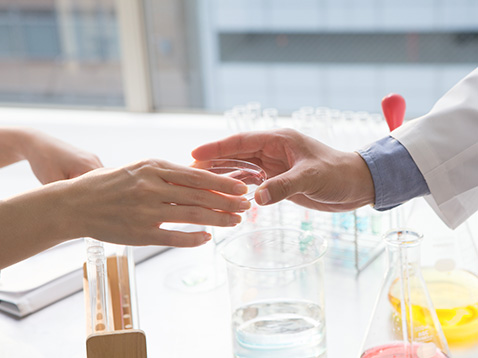 Food Hygiene Management
BNFKOREA
BNFKOREA specializes in micro-organism experiment, analysis, its education, HACCP & GMP certification
consulting, sales on BNFKOREA brand lab equipment as a professional food safety management firm.
BNFKOREA possesses a 20-year-long experiment and its analysis experience for performing food safety
management and HACCP & GMP consulting on domestic clients of a state-run/private level.
BNFKOREA has thankfully established a good reputation and favorable attention in the domestic market.
With the recognized competence, BNFKOREA is making a new leap high and going to take positions
as a reliable global business partner.
Founded in 2006, BNFKOREA, which has been the leader of food safety management
in Korea, is tapping into global markets.
This advance has been made possible thanks to our group of researchers
and staffs who have an extensive range of technological experiences and valuable
know-how and with a strong sense of confidence and passion in what they do,
as well as always remaining devoted to future challenges and innovations.
Starting from microbe experiment and Lab training, BNFKOREA offers solutions
that can satisfy the various demand of our domestic customers, ranging from various
kinds of food manufacturers to state-run research laboratories.
Furthermore, BNFKOREA is centered largely on consulting of HACCP in order to create
better hygiene management for all humankind. As a global company, BNFKOREA is fully
committed to further expanding the scope of our service in Korea and overseas.
BNFKOREA promises to make a great leap forward.

Vision & core value
BNFKOREA Core Value
Responsibility
A company that carries out its social
responsibility and places a high
priority on respecting customers
Make every effort to understand our
customers' point of view, to satisfy expectations,
and to enhance our reliability
Passion
A leading food safety research and
consulting company
Maintain its competitive edge and ensure for
continuous growth and advancement in the world with
passion and professionalism
Creativity
A company that prepares for
the future and leads the way in
technological innovation
Create flexible value-based thinking with an
exclusive new perspective on technology
2012~2017
May. 2017BNFKOREA-brand Lab Blender exported to Myanmar
Apr. 2017Agreement of R&D development with Korea Aerospace University
Jul. 2015Selected as a training partner of government accredited food safety
inspector at KIMPO University
Feb. 2014Supplied BNFKOREA lab equipment & consumables through
a distributor in China
Jun. 2013Established R&D center authorized by Korea Industrial
Technology Association
Aug. 2012Achieved ISO 9001:2008 certification for 08 IAF quality
management system
2006~2011
Jul. 2011Selected as the hygiene consulting partner of the National
Health Insurance Corporation
Dec. 2010Beginning of HACCP consulting service
Sep. 2009Registered the utility model for Lab Blender
Sep. 2006Founded BNFKOREA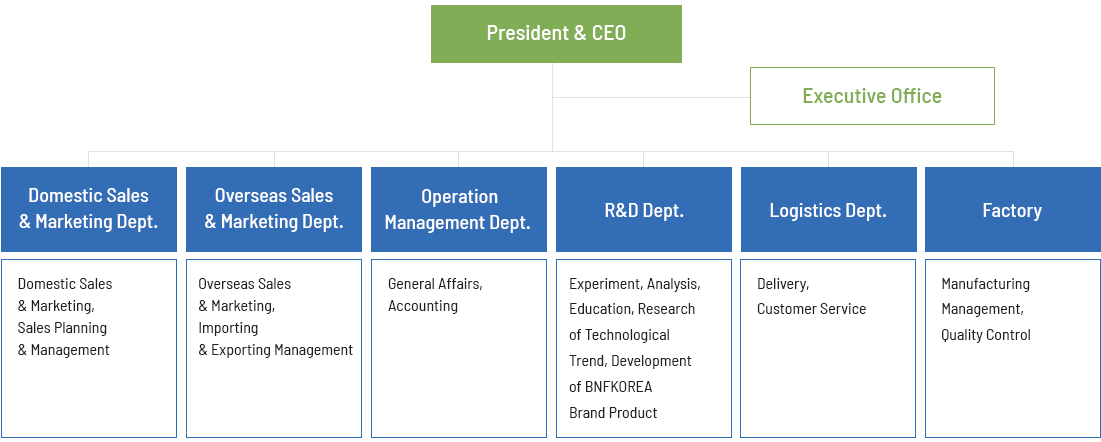 Branch Office (Thailand)
Market Research and Public Relations, Introduction of BNFKOREA Service & BNFKOREA – Brand Lab Equipment Etc.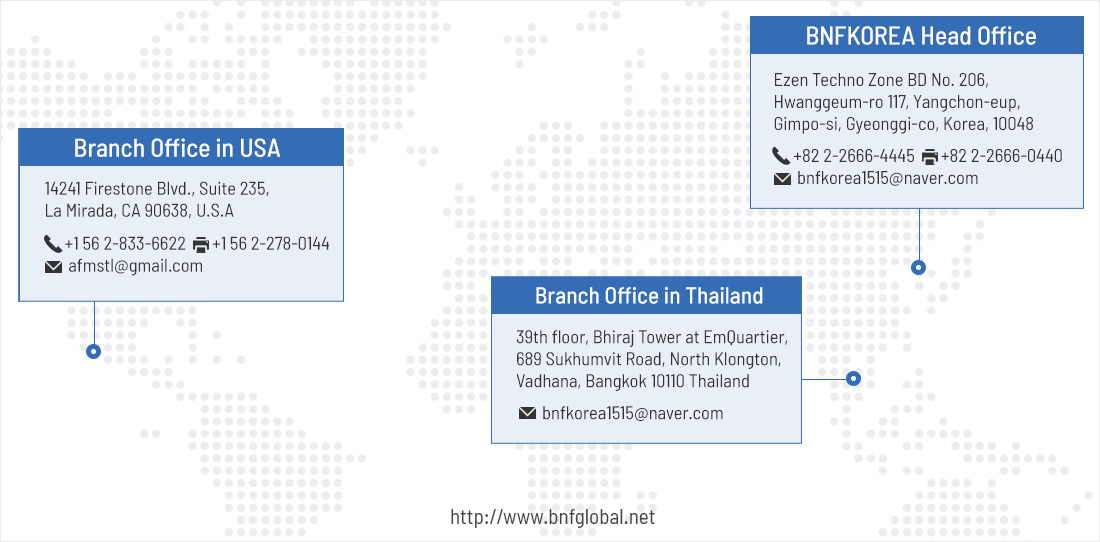 This post is also available in: Thailand

BNFKOREA Head Office
BNFKOREA CO., LTD. #26, Daeposandan 1-ro, Yangchon-eup, Gimpo-si, Gyeonggi-do,
Republic of Korea

Tel:+82 2-2666-4445
Fax:+82 2-2666-0440
E-mail:26664445@hanmail.net
CONTACT INFO
Tel:+1 562-833-6622
Fax:+1 562-278-0144
E-mail:bnfkorea1515@naver.com
afmstl@gmail.com (USA office)