Manufacture of fermented alcohol with rice,
barley, corn, etc. as the main ingredient is
harmless to the human body.
Alcohol supplementation by adding grapefruit seed
extract or chitosan to fermented alcohol It has high
sterilizing power, and continuous antibacterial
effect even after the evaporation of alcohol.
When sterilizing food manufacturing processing
machines, cooking utensils, it has a sterilizing
effect of more than 99.999% on E. coli and
Staphylococcus aureus by contacting
them at 20 ℃ for 5 minutes.
| Product | Packing Unit |
| --- | --- |
| Bio Cleancohol (20L) | 1ea |
| Bio Cleancohol (1L) | 10ea / Box |
| Bio Cleancohol (45ml) | 200ea / Box |
An all in one swab kit for easy swab inspection
Saline Solution(NaCl 0.85%)
Easy use for inspection of hand and object surface
| Product | Packing Unit |
| --- | --- |
| Smart Swab(9ml) | 10ea/box |
Zippable Sterilized Pack (Stand type)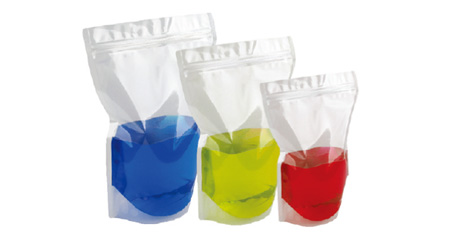 | Product | Size | Packing Unit |
| --- | --- | --- |
| BFSP1522 | 15 x 22cm | 100ea/pk |
| BFSP1826 | 18 x 26cm | 100ea/pk |
| BFSP2030 | 20 x 30cm | 100ea/pk |
Use for stomacher and sample collection (PET Material)
Enough thickness of PET material for stomaching operation
Sterilized Saline Solution(NaCl 0.85%)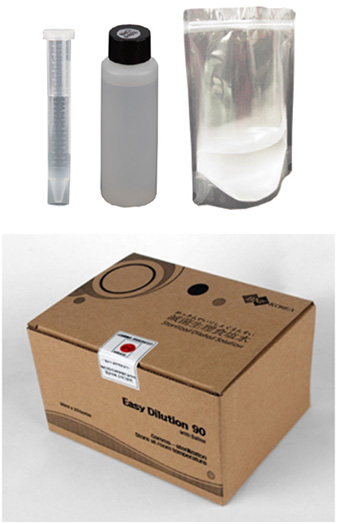 | Product | Size | Packing Unit |
| --- | --- | --- |
| BFD009 | 9ml Capsule type | 40ea/box |
| BFD090C | 90ml Capsule type | 20ea/box |
| BFD090P | 90ml Stand pack type | 20ea/box |
| BFD225 | 225ml Stand pack type | 10ea/box |

Not necessary to make diluted solution
Not necessary to measure volume(set for 9ml, 90ml, 225ml)
Available for dilution by 10, 100, and 1000 times
Sterilized saline solution including sodium chlordie 0.85%

| Model | Inner Size(H*W)(mm) | Packing Unit |
| --- | --- | --- |
| Hand Plate | 222*165 | 10ea/pack, 10pack/box |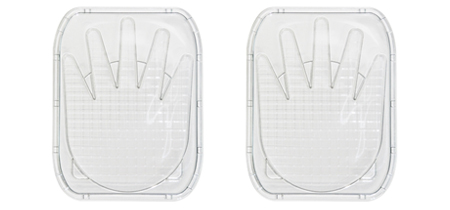 | Model | Inner Size(H*W)(mm) | Packing Unit |
| --- | --- | --- |
| Hand Plate Dish | 222*165 | 100ea/box |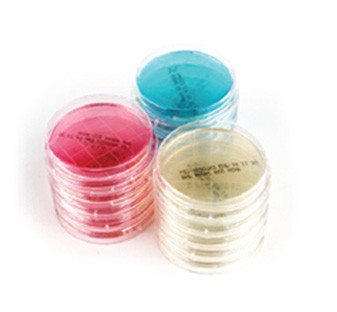 Inspection Object
Culture Medium
Packing Unit
General Bacteria
PCA/TSA
50ea/box
E. Coil
EMB agar
Staphylococcus
MSA/BPA
Fungi
SDA/PDA
Suitable for surface inspection
Dia. 6cm
Stamp type

Reducing the time-consuming, inconvenient step of preparing
media/agar dishes through 3M Petrifilms ready to use promptly,
which can save your time efficiently.
Proven cost-effective for the detection activity comparing to all of
the efforts being taken to prepare for media/agar
| | Product | Inspection Object | Pack | Pack/Box |
| --- | --- | --- | --- | --- |
| 6406 | Petrifilm Total Aerobic Count Plates | AC: Total Aerobic Bacteria | 50 | 20 |
| 6414 | Petrifilm E. Coli Count Plates | EC: E. Coli/Coliform Group | 25 | 20 |
| 6416 | Petrifilm Coliform Count Plates | CC: Coliform Group | 25 | 40 |
| 6417 | Petrifilm Yeast and Mold Count Plates | YM: Yeast and Mold | 50 | 20 |
| 6491 | Petrifilm Staph Exp. Count Plates | STX: Staphylococcus Aureus | 25 | 20 |
| 6493 | Petrifilm Staph Exp. Count Disks | STX Disk: Disk for Staphylococcus Aureus | 20 | 5 |
| 6448 | Petrifilm Environmental Listeria Plates | LT: Environmental Listeria | 25 | 8 |
This post is also available in: Thailand

BNFKOREA Head Office
BNFKOREA CO., LTD. #26, Daeposandan 1-ro, Yangchon-eup, Gimpo-si, Gyeonggi-do,
Republic of Korea

Tel:+82 2-2666-4445
Fax:+82 2-2666-0440
E-mail:26664445@hanmail.net
CONTACT INFO
Tel:+1 562-833-6622
Fax:+1 562-278-0144
E-mail:bnfkorea1515@naver.com
afmstl@gmail.com (USA office)