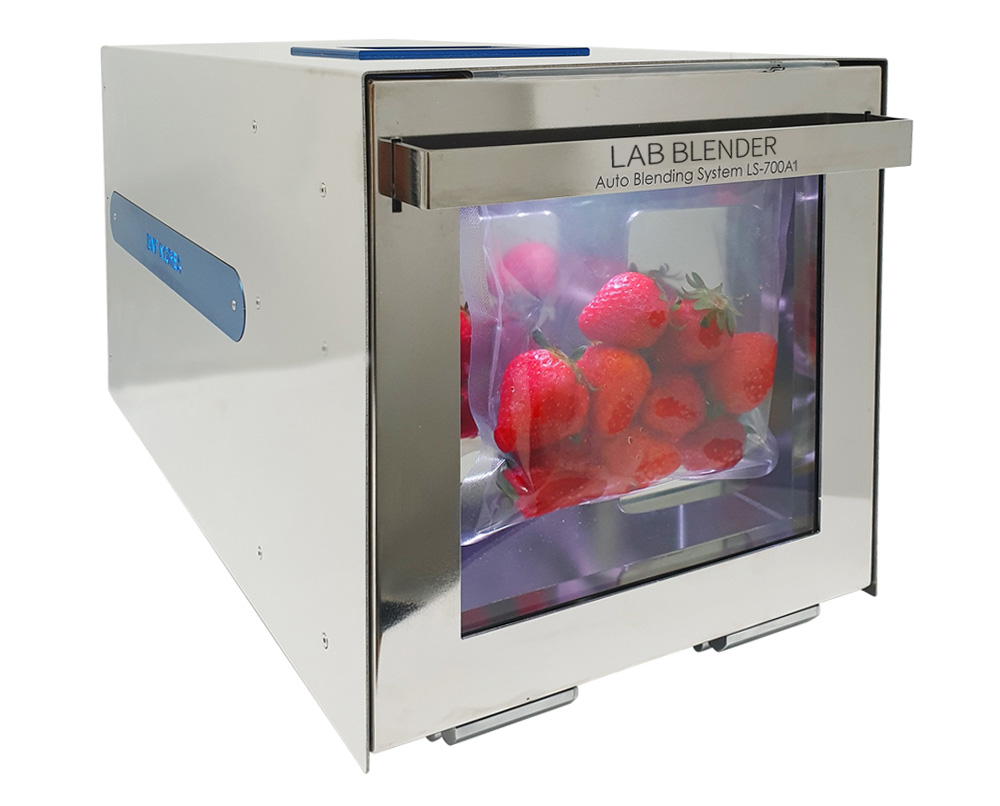 LCD Touch Panel / Automatic Paddle Distance
LED Leb Blender LS700A1
Easy/Accurate Digital LCD Touch Panel
Automatic Adjustment Paddle Distance
Auto Program Included
Separable & Adjustable Front Door
Maintainable
Upgrade Product Size
① Easy/Accurate Digital LCD Touch Panel
LS700A1 is an outstanding version of Lab Blender and it use Digital LCD Touch Panel. It can be used more convenient and accurate.
② Automatic Adjustment Paddle Distance
Touch panel type Lab Blender, LS700A1 have 30 level of paddle distance. It is more accurate before valve type Lab Blender.
③ Auto Program Included
Depend on sample solidity, can set mode Hard, Medium, Soft. Auto program assists you easy to homogenize samples.
④ Upgrade Product Size
LS700A1 has more capacity than our old product. Conveniently homogenize large quantities of samples with larger sizes.
(400ml → 700ml)
⑤ Separable & Adjustable Front Door
LS700A1 front door can be opened almost 90°. It enhances convenience for sample loading and it is easy to wash with separable front door.
⑥ Side Lamp & 4 Color Window LED Lamp
Luxury design with side lamp, 4 color window LED. Lamp helps easy to check operating status.
⑦ Automatic Calculate Tunning Time/Alam for Maintenance
LS700A1 included automatic calculate product running time. Alarm system can be activated when product needs maintenance.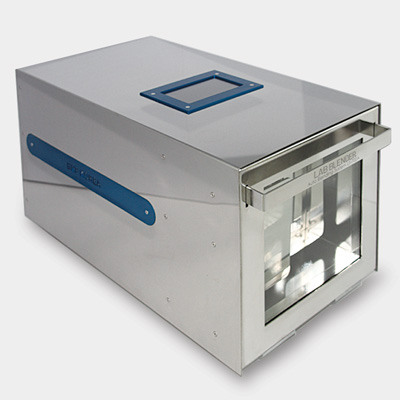 MODEL
LED Lab Blender LS700A1
Timer
1sec~infinity
Blending Speed
6~9 strokes/sec, 1~10 step
Operating method
Digital LCD touch panel
Program
Depend on sample solidity (Hard, Medium, Soft)
Auto program is included / Manually adjust program included
Pedal distance adjustment
Full auto digital touch (30 level)
Side & Window LED Lamp
4 color lamp alarm
Net Weight
19Kg
Size
W284 * D550 * H320mm
Capacity
700ml
Power
Dual Volt 110V/220V
Front Door
Door with angle control function/ Separable and washable
Motor
24V high performance, low noise motor
LCD Touch Panel
5inch
This post is also available in: Thailand

BNFKOREA Head Office
BNFKOREA CO., LTD. #26, Daeposandan 1-ro, Yangchon-eup, Gimpo-si, Gyeonggi-do,
Republic of Korea

Tel:+82 2-2666-4445
Fax:+82 2-2666-0440
E-mail:26664445@hanmail.net
CONTACT INFO
Tel:+1 562-833-6622
Fax:+1 562-278-0144
E-mail:bnfkorea1515@naver.com
afmstl@gmail.com (USA office)